Quality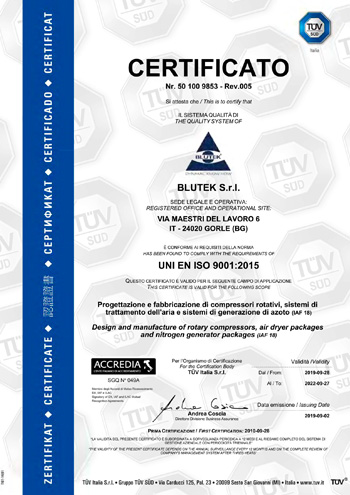 BLUTEK is ISO 9001:2015 certified.

BLUTEK Quality Manual defines the production process, from the engineering to the manufacturing of every component, from the assembly to the final test and preparation of customized documentation.


CUSTOMERS AND PARTNERS
Thanks to its flexible approach, BLUTEK is the right partner for any THE COMPANY in need of reliable products, in every range, all over the world.

BLUTEK is at the head of a strong production team with the capability to produce and supply any component, 100% customized and engineered when required.

The production team refer to the Blutek Quality Procedures.
View Quality Policy 2018 - English
View Quality Policy 2018 – Italian